At Westminster we know that creative expression is a vital outlet for inquisitive minds.
As we encourage our pupils in the pursuit of knowledge, we recognise that they need a variety of ways to both explore and express their questions and conclusions. Involvement in drama, art and music sparks creativity and innovation in many areas of life and study as well as building the boys' confidence, improving their communication skills and sharpening their empathetic abilities. Engaging in the Arts has a positive impact on a pupil's all-round academic performance, improving both their interest in other subjects and their results.
We also celebrate the Arts for their own value, embracing the richness they add to the life of the school and the lives of individual pupils. We take great pride in the creative endeavours of our boys and showcase them throughout the school year, with numerous exhibitions, competitions, concerts and plays.
Across all ages and abilities, opportunities abound for involvement in our vibrant Arts programme.
Art
A huge variety of artistic media is available to pupils, from painting and drawing to textile work, ceramics, sculpture and digital design.

Drama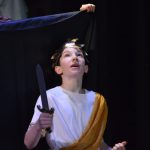 The school puts on three productions each year, involving boys of all ages, and we also make the most of our proximity to London's West End theatres.

Music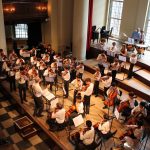 Musical opportunities at Westminster include choirs, orchestras, a jazz ensemble, a brass group, string quartets and a percussion group.