November 30, 2021
Is space a waste? Debaters look to the stars in latest motion
The Debating Society looked well beyond the confines of earth, with motions for and against resources being used for the ever-growing space exploration sector. Head of English Mr Tak Li writes: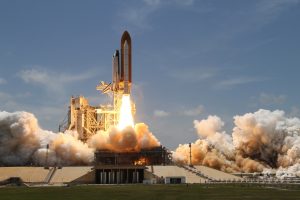 Our debate this week saw Felix (Year 8) defending the motion, This House believes that space exploration is a waste of money and resources", with Alex (Year 7) as opposing speaker. Both boys delivered excellent points, and were placed under particular scrutiny during questions from the floor! Well done to the boys for their participation, and to Alex for winning the final vote, managing to convince his peers that space exploration certainly shouldn't be ruled out.
Our next motion is This House believes that online censorship should be regulated by companies rather than governments. The proposition speaker will be Leslie (Year 7), with opposition from Huck (Year 6). I encourage you all to discuss both sides of the argument at home in the coming days.
Debating is just one of the many extra-curricular activities, clubs and societies available to boys at Westminster Under School. These activities, outside of the formal curriculum, allow our boys to widen their interests, make new friends and develop additional skills, helping them to pursue a healthy, rounded lifestyle, making the most of their existing talents but also exploring new ideas and opportunities.
Find out more →